Cardboard Box Manufacturing
How We Manufacture Cardboard Boxes
What Is a Cardboard Box?
A cardboard box, also called a corrugated shipping container, is the central product of the packaging industry & a well-known type of shipping carton that is very popular in manufacturing facilities, so you can pack, store and ship items. They are also recyclable & really good to use if your company has to conform to corp. sustainability obligations.
No matter what your manufacturing project, Alacami is here to help. We have an in-house team of design engineers and incorporated post-production services to help us run your project smoothly from start to finish. Contact us today to learn more about what we can do for you.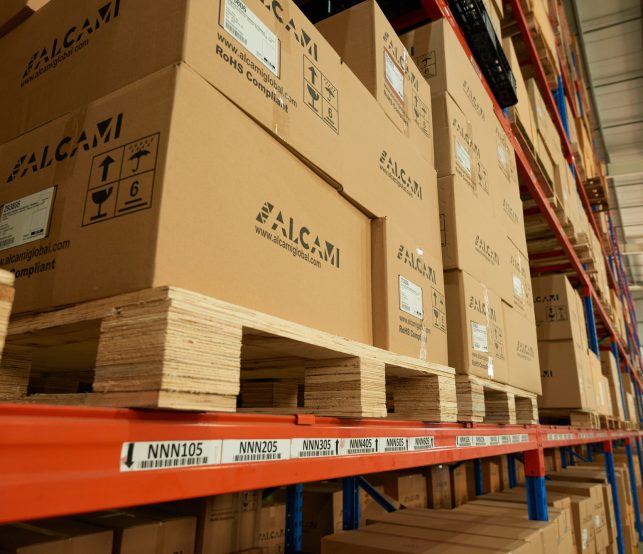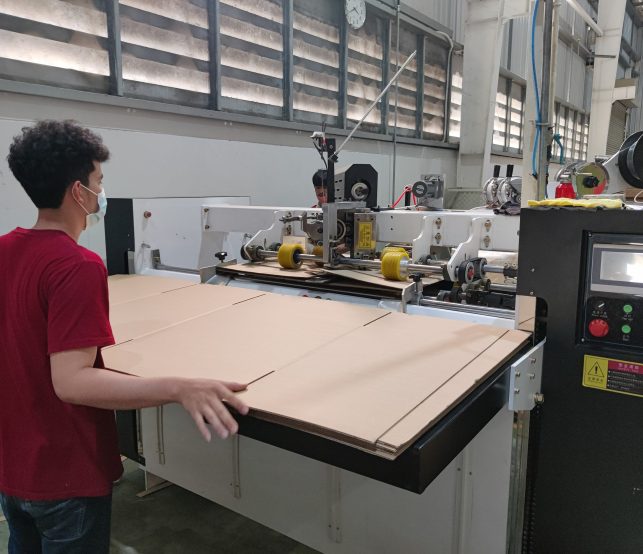 How Do You Manufacture It?
Supplier
Our cardboard boxes start out at with our supplier.
They 1st preassemble 3 parts with set dimensions that make up an unfinished, unassembled box: a flute between & glued to a top & bottom liner. The 3 parts are usually made of recycled paper, but virgin paper is still used. Our supplier then ships it to our factory.
Alcami
Once we receive the box, we have to prepare it for finished assembly.
To do that, we feed it through the 1st of 2 assembly machines. Our 1st machine follows a 2-step printing process that is completed by cutting another set of dimensions into the box. It can then be sent for final assembly.
We finish the final assembly by feeding the box into the 2nd machine to fold, join and stitch the sides & joints together with metal staples. The final assembled box is now ready for use with your parts & products.
Alcami
We provide cardboard box manufacturing at 1 Southeast Asian facility: Prachinburi, Thailand.
Cardboard Box Manufacturing at Alcami
Are you looking for cardboard box manufacturing? We have what you are looking for!
If you have any cardboard box manufacturing questions for us or would like to see some of some of our samples, no problem! Just click the link below or give us a call to get in touch with us, today!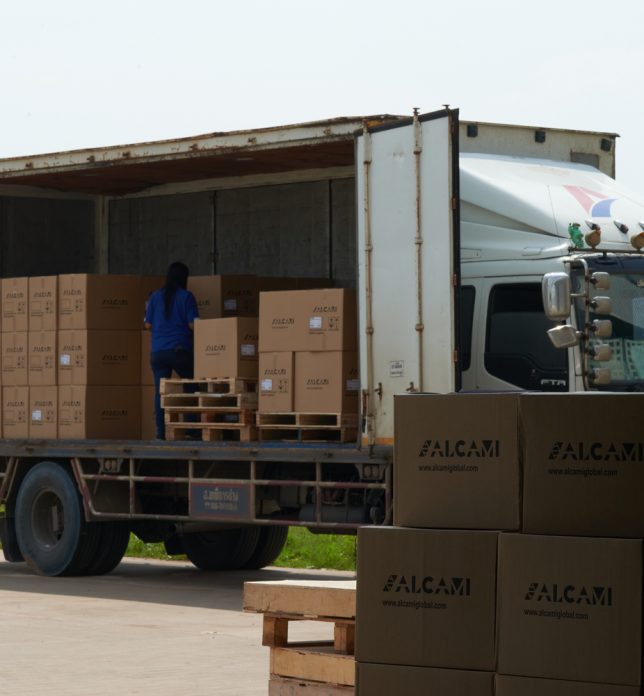 Alcami Plastics Conversion
Want if I am looking for plastics conversion manufacturing? You have come to the best place for plastics conversion manufacturing!
We provide you the best plastics conversion options from our expertise in plastics processing technologies. If it is thin & thick gauge thermoforming, injection molding, or extrusion, Alcami has the best production solutions to meet your product needs.
Just click the link below or call, to get in touch with us today!
https://alcamiglobal.com/contact-us/
+66-37-219-495
Get in Touch - We Can Help
Alcami combines different production technologies allowing us to provide a turnkey solution for a variety of parts. We combine this with sourcing and logistics services, so our customers don't need to worry about shipping and storage.