Plastic Thermoforming – How to evaluate your production partner
Plastic is an essential material for manufacturers because it's a cost-effective material that offers a nearly endless variety of material characteristics, and can be sourced in a wide range of sizes, types and colors.
Thermoforming is one of the crucial manufacturing processes that enable manufacturers to leverage this versatility in order to make prototypes and end-use parts. Thermoforming process is typically used to create packaging for agricultural products, pharmaceutical products, consumer goods, domestic appliances, and more. It can also be used to create  durable end-use parts such as aircraft components, material handling equipment, automobile interiors, and medical equipment.
However, using a plastic thermoforming process to design and manufacture a custom product can be challenging, and when it comes to selecting a production partner, there are a lot of factors involved in ensuring your design is manufactured properly. This blog covers a few of these factors, so you have a better idea of what you should be looking out for…
No matter what your manufacturing project, Alacami is here to help. We have an in-house team of design engineers and incorporated post-production services to help us run your project smoothly from start to finish. Contact us today to learn more about what we can do for you.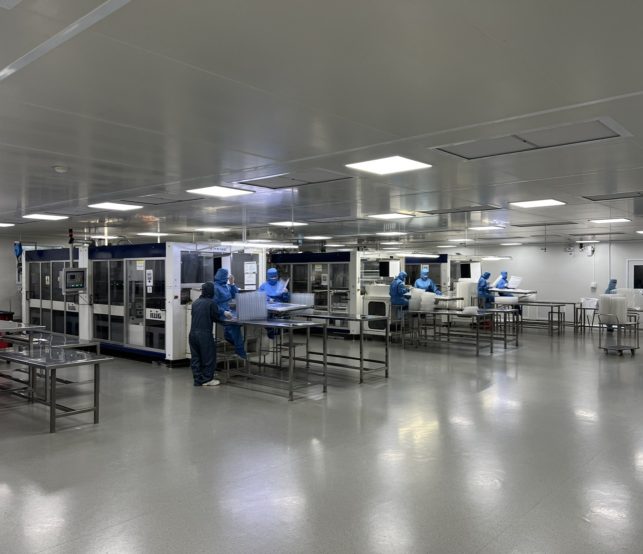 What are the benefits of thermoforming versus other packaging technologies?
Weight
Thermoforming uses sheets that are extruded to a specific thickness – as thin as 0.15mm. However, when doing injection molding packaging, the packaging cannot be made as quite as thinly, so it ends up being heavier.
Recycled content
In thermoforming, both industrial and consumer recycled materials are used. Industrial recycled materials come from the process itself, while consumer recycled materials mainly come from recycled water bottles that are used for Amorphous-Polyethylene Terephthalate applications.
Co-extrusion
There are many benefits to working with co-extruded sheets, especially when it comes to recycled content. A sheet typically consists of three layers. The top and bottom layers are virgin material, while the core layer is made from recycled material. This ensures the packaged goods are never in direct contact with any recycled material.
Bio-based
Bio-based materials can be used to produce the packaging. These materials are made from renewable resources that are non-toxic and recyclable, making them more environmentally friendly than most other plastic products.
Biodegradable
These are materials which are mostly bio-based, that also have the added benefit of being compostable as well. After using the packaging, it's collected and delivered to an industrial composting facility, where the biodegradable plastic is turned into compost.
Production speed
One thermoforming's benefits is production speed – As the materials are quite thin, and have very little mass, they heat and cool quickly. In addition, multi-cavity tools can be made which, in smaller-size parts, allow for the production of 10's of thousands of parts per hour.
Material properties
Extruded material can be developed for particular properties, like different colors on the top and bottom, or anti-static coatings and fillers. etc.
How to evaluate your potential production partner?
To evaluate your potential production partner, you need to consider some important questions.  
First you need to determine the number and type of products you want to manufacture.  

Second, you need to consider your own and your manufacturer's capabilities.  

Third, you need to consider how your contract will be structured and work out the payment terms.
Once you are ready to select a thermoforming company, it's important to remember that each business has their own unique capabilities. You will want to consider what your needs are for both your current success and future growth. What processes and specialties does each company offer? What is their reputation? Do they have the right experience for your project? Asking yourself these questions will help you narrow down the best choice for your company.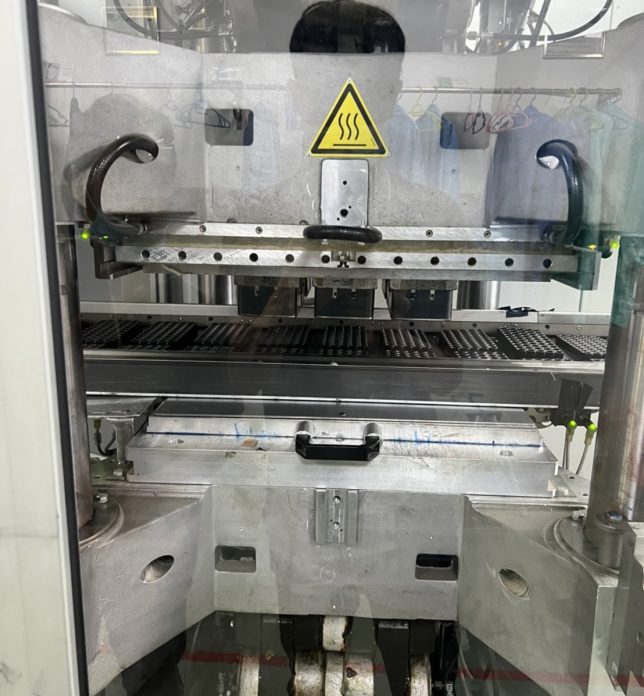 Evaluation factors for plastic thermoforming companies
Several factors such as good quality product, competitive cost, and good customer service, etc. are essential. By taking all of these factors into consideration, you will be able to find the right production partner for your needs.
Cost
Cost is always an important consideration, but you also need to consider quality, production capacity, and the company's experience and reputation. You can get an idea of cost by requesting quotes from different companies. Once you have a few quotes, you can start to compare prices and services. It is important to remember that the lowest price is not always the best deal. You need to make sure that the company you choose can provide the quality and quantity of product you need.
Quality
Does the company have a rigorous system in place to ensure that your products meet the highest standards? What is their quality control process like? Do they have ISO accreditation?
Production timeline
What is the company's track record of delivering on time?
Production capacity
Production capacity is another important consideration. Your thermoforming company should be able to handle success on a large scale. Do they have the ability to handle your project, or will they need to outsource some of the work? You need to make sure that your partner can keep up with your production demands. The last thing you want is to have your production line backed up because your thermoformer cannot keep up. Your thermoforming company must have the capabilities for efficient production in order to meet the specifications of your product. In-house manufacturing capacity is thus essential. This is related to equipment and tooling capabilities.
Company's experience and expertise
When you are looking for a thermoforming company, make sure they are able to work with the materials you need. Every industry has different requirements, and as companies expand, they may only be able to work with a limited range of materials. Ensure that the company you are considering can handle the ones you need before making a commitment. What is their experience in the industry? Do they have a long track record of successful projects, or are they relatively new to the game? The number of years they have been in business is also another important factor.
Company's reputation
You need to consider the company's experience and reputation. You want to partner with a company that has a good track record and is known for producing high-quality products. A little research can go a long way in finding a company that meets all of your criteria.
Customer service
What do their customer service and Service Level Agreements look like? Do they have a team of dedicated account managers who will be there to answer your questions and address your concerns?
Free consultations
Any decent thermoforming company should offer you free consultations and be happy to arrange product samples to be shipped to your manufacturing facilities. They are also eager to work with you and your company to ensure your project meets your goals and expectations. There will typically be some upfront costs associated with such consultations, but they are a fraction of the cost of the labor and materials required to create a prototype or production run.
Conclusion
Plastic thermoforming is a method of manufacturing plastic parts. As a manufacturer, you need to be able to choose the right production partner to ensure the quality of thermoformed products. The main goal of this blog post was to provide you with a quick-to-use checklist that has been proven to help you evaluate your production partner. We hope that this checklist is able to help you make the right decision when it comes to outsourcing your thermoforming production.
Just click the link below or call, to get in touch with us today!
https://alcamiglobal.com/contact-us/
+66-37-219-495
Get in Touch - We Can Help
Alcami combines different production technologies allowing us to provide a turnkey solution for a variety of parts. We combine this with sourcing and logistics services, so our customers don't need to worry about shipping and storage.