Thermoforming with Alcami
Why Do Thermoforming with Alcami?

If you are looking for a more innovative way to produce customized parts, then Alcami's thermoforming solutions are what you need.
This plastics conversion technology uses extruded, plastic sheets to produce your high precision parts, components, trays, and packaging products. And, as a bonus, to increase manufacturing efficiency for customers like you, we are vertically integrated and have our own sheet extrusion lines, so we can provide you an even better service.
No matter what your manufacturing project, Alacami is here to help. We have an in-house team of design engineers and incorporated post-production services to help us run your project smoothly from start to finish. Contact us today to learn more about what we can do for you.
Plastic Sheet Thermoforming
Alcami's thermoforming process 1st starts by manufacturing extruded, plastic sheets in-house: our facilities are well equipped with and employ a flat sheet extrusion process, alleviating the time you would have to wait for a 3rd party to produce, ship and deliver the sheets to our factories. This helps us to greatly reduce our overall manufacturing lead time of the final products we are producing for you.
Once we are finished with the flat sheet extrusion process, we will use our pressure forming machines to thermoform your unique parts by heating the plastic sheets and subsequently form the material in its final geometry. This leaves us an unfinished shape that we then need to trim, in order to finish your product which is then ready for use.
Our Thermoforming Capabilities
Our thermoforming technology and processes always ensure QA/QC for all of our customers' products. We produce your products in controlled environments, either in our general manufacturing area, A/C room, or clean room production areas.
General Manufacturing Areas
We thermoform your products in these areas, depending on the finished products' final applications.
Clean Room Production Areas
In order to produce products with a high-level of cleanliness that satisfy and maintain levels of efficiency, we operate cleanrooms which have HEPA & ULPA filters to prevent air pollutants, particles, dust, and microbes from entering working areas.
Clean Room Levels
Our installed clean room levels:
ISO 8 – Class 100K
ISO 7 – Class 10K
ISO 6 – Class 1K
ISO 5 – Class 100
Clean Production Support
We provide fast pressure formers at all our facilities in class 10,000/ISO 7 or in a standard conditioned, temperature-controlled environment.
Additional downstream processes that our facilities are also equipped with: DI washing with packaging in class 100/ISO 5 conditions, offline 3D cutting, conventional cutting, CNC milling & sealing, and/or bending blister packaging.
Checkout Our Thermoforming Follow-up
Flat Sheet Extrusion blog
Alcami
We meet customer requirements with comprehensive production solutions and cost-effective pricing to a diverse amount of markets throughout the world. Our operations are also vertically integrated with in-house tool fabrication capabilities to produce an extensive range of one of a kind, aluminum molds, based on customer product specifications.
Alcami's thermoforming operations are in 3 locations across Southeast Asia. We have 2 manufacturing facilities in Rayong & Prachinburi, Thailand and 1 in Laguna, The Philippines. Our facility locations allow us to offer our thermoforming capabilities on a broad geographical scale, since our facilities are strategically located near all major transportation and shipping hubs.
Thermoforming at Alcami
 Is thermoforming what you need? We've got you covered!
Any questions about thermoforming, or if you want to see samples of our products more up close and personal, you can reach out to our dedicated sales team by clicking the link below or calling us.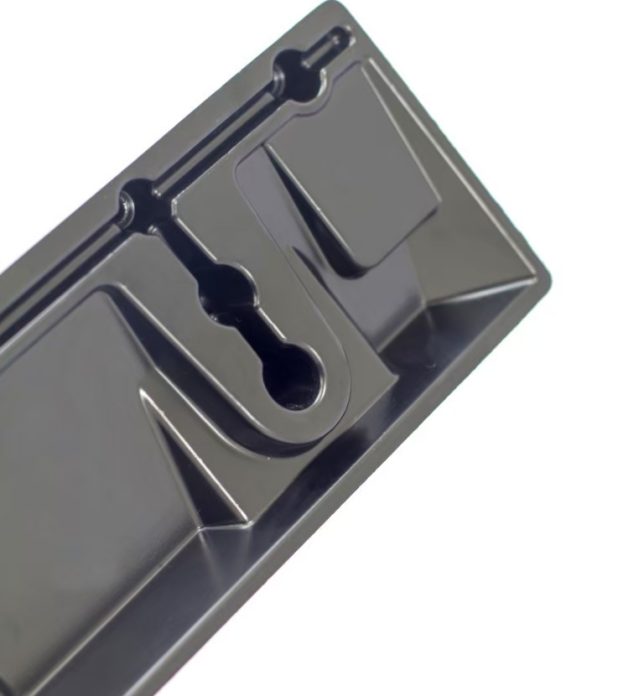 Alcami's Plastics Conversion
Not thermoforming, but want another type of plastics conversion for your job? No problem. We've still got you covered!
Alcami's facilities were designed specifically to give you plastics manufacturing choices with ease. Our top-notch sales team provides you cost-effective plastics production options from our extended expertise in plastics processing technologies. You can easily choose from thin & thick gauge thermoforming, injection molding, or extrusion that allows you to meet your individual product needs. Just click the link below or call to contact us, today!
Do not forget, it all starts here: a clean factory is an efficient factory!
https://alcamiglobal.com/contact-us/
+66-37-219-495
Get in Touch - We Can Help
Alcami combines different production technologies allowing us to provide a turnkey solution for a variety of parts. We combine this with sourcing and logistics services, so our customers don't need to worry about shipping and storage.